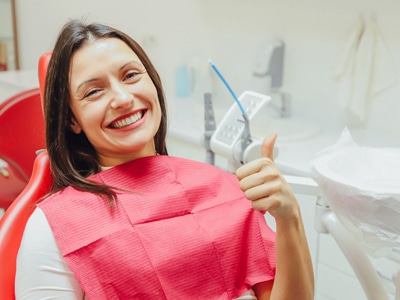 October marks the start of cooler temperatures and Halloween festivities, but it also means it's National Orthodontic Health Month! This month recognizes the impact that orthodontics has on patients' lives, not just in terms of oral health but also in mental well-being. Straightening a crooked bite or fixing occlusion issues might seem like a small task, but it can have a lasting impact on your future health.
Dr. Joseph Porter at Porter Orthodontics is a highly trained professional who specialize in tooth alignment and general dentistry. They undergo additional residency programs that can last up to three years to specifically study orthodontia and occlusion. They also attend conferences and continuing education courses to stay up-to-date with the latest technologies and techniques to provide the best possible care to patients.
Orthodontics not only improves your physical health but also your mental health. A beautiful smile can do wonders for your self-confidence and image. Orthodontic treatment can correct a range of issues, including a crooked bite, underbite, overbite, crossbite, jaw issues, and misalignment. By seeing an orthodontist, you can receive an accurate diagnosis and treatment plan tailored to your unique needs.
If you have any questions about specific issues or your own case, don't hesitate to contact our office. We're here to help and ensure that you receive the best possible experience and treatment.